Description
$94.95
New Arai helmet bag / back pack……….. wear your lid on your back and free up your hands !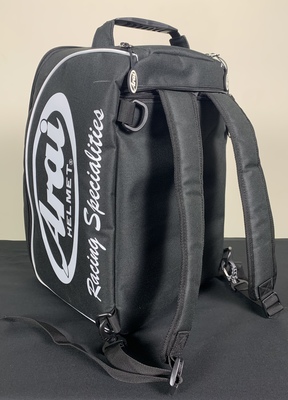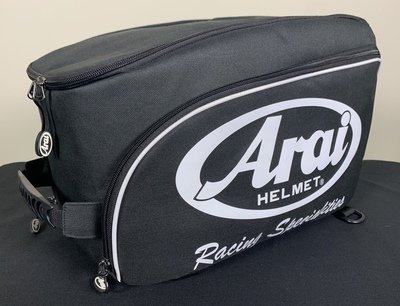 Add to cart
Description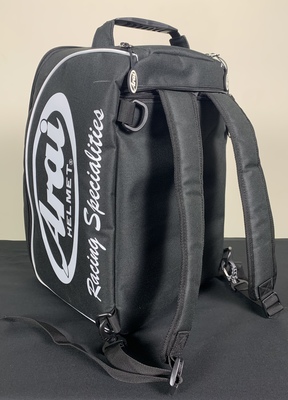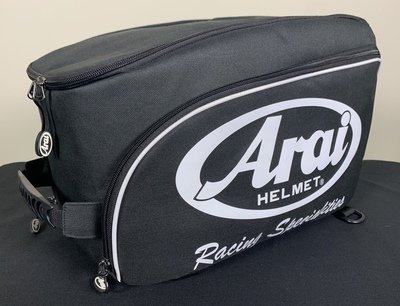 A well padded Helmet bag, provides protection from all sides. Large enough to fit even the largest Arai helmet size.
Padded shoulder straps, hidden in a zippered compartment for easy storage when not being used.
Double shield pouch comes standard..
Large "Arai Racing Specialities" logos on both sides.